Bespoke Jewellery Service
Specialising in bespoke jewellery design, Mei-Li loves nothing more than bringing her client's visions to life.
Whether for an engagement ring, wedding band or a special gift, Mei-Li will work closely with you every step of the way to coax your inner concepts onto paper, and then craft them into a stunning piece of jewellery.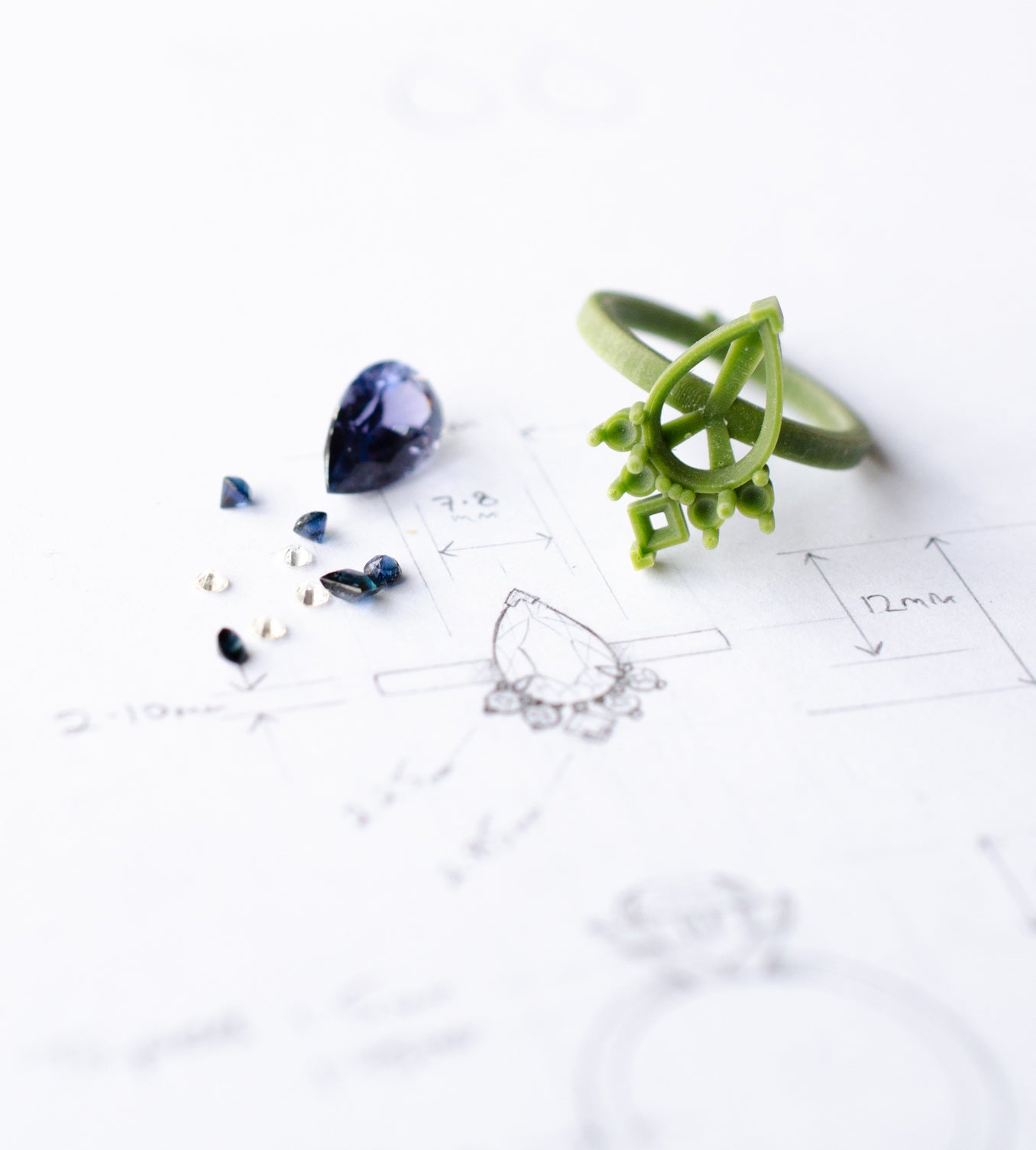 Modern Heirlooms
From concept to creation, bespoke commissions take between 6-14 weeks to produce, depending on the complexity of the design.
Make An Enquiry
Start Your Bespoke Journey